Mats Carlsson have for more than 20 year made his living from decorative paintning.
During the years he have been represented at exhibitions in Sweden, Norway, Denmark, Belgium , Netherland, France, England , USA, Italy and Japan

Since 20 years he run a 2-year education for decorative painting together with his companion Lotta Olsson, in Sweden.
Beside that he do all kind of commissions, within Decorative art,
Fine art and Airbrushing, as well as travelling around the world giving classes.

Lately I have discover the Airbrush , which really have become a favorite tool. If you are interested in any kind of painting or a class, click on the contact link and send me a mail.
I live and have my studio in Norrköping, Sweden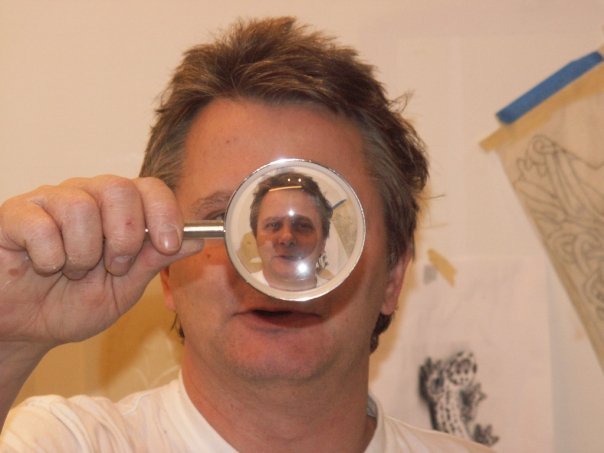 This site is under construction